As the name suggests, the job of an environmental health and safety officer is very prominent and respectable! Certainly, the officer must carry out varied methods to protect the environment and the safety of the people. The officer performs this job by keeping an administrative check, moreover enforcing rules and regulations, at the provincial level! To save the environment and the good health of the citizens. The role of an environmental health and safety officer is very crucial ! especially during the current times when there is a great need of improving the environmental conditions. In the subsequent articles information about the following is given:
Qualification of an environmental health and safety officer.
Skills required to be efficient in this field.
Duties and responsibilities involves.
Employers of this job.
Scope and career opportunities.
Annual pay.
Academic Qualification required:
High school students who intend to pursue career in this field, should opt for subjects comprising Biology, chemistry, math and English communication. In addition to this, a candidate who wants to become an environmental and health safety officer, should have bachelor degree, in either of these subjects:
Risk management
Safety management
Engineering
or a related subject.
Moreover, a mandatory certification is important, from a recognized occupational health and safety body.
Skills needed by an environmental health and safety officer:
An environmental health and safety officer needs to have varied kinds of skills, to be able to perform his job well, comprising:
Problem- solving skill: Certainly, having problem- solving skills is very crucial, so that the officer is able to form strategies and policies to reduce health hazards at work place.
Attention to detail: The officer should be able to give attention to minute details so that no detail is missed out.
Active listening: The Environmental health and safety officer has to communicate with multiple people to get details of the circumstance and situations .Therefore having active listening skills are very crucial.
Good in planning: Planning and implementing policies related to health and safety is a significant part of the job, therefore good planning skills are crucial.
Excellent communication skills: Being able to express is very crucial, especially for this job! Therefore, good writing and speaking skills are much needed.
Critical thinking: Having critical thinking is very important! As Environmental health and safety officer has to make crucial decisions on daily basis.
Duties and responsibilities involved:
There are number of duties and responsibilities that an environmental health and safety officer performs, including:
Time- to- time conducting surveys and analyzing causes of pollution, related to programs of natural resources.
Conducting audits on safety and environmental health.
Collecting or making arrangements to collect samples of materials which could be hazardous
Inspecting that the functioning bodies comply with public health legislation and regulations..
Investing complaints, related to health and safety of environment.
Guiding and consulting workers on improving health and safety while working with hazardous material.
Certainly, setting up training sessions for the employers, employees and workers to improve safety and protection at workplace.
Collecting biological and chemical samples for studies.
Measuring work place hazard ( biological and chemical health hazard).
Maintaining and during need, forming hygiene programs.
Moreover, initiating procedures to close or fine the establishments violating rules and regulations related to health and safety.
Employers of this job:
There are number of employers of environmental health and safety officers, comprising:
Private Industries: Private industries of food production and manufacturers often hire environmental and safety officers! Especially those entities which are mass producers or manufacturers.
Health units: Health units are one of the most prominent employers of environmental and health officers.
Governments: Federal, provincial/territorial, and municipal governments hire officers to inspect and monitor if the regulations and rules are being followed.
Self- employed consultants: With the increasing demand of environmental health and safety officers, few individuals have started consultations! And have become self-employed.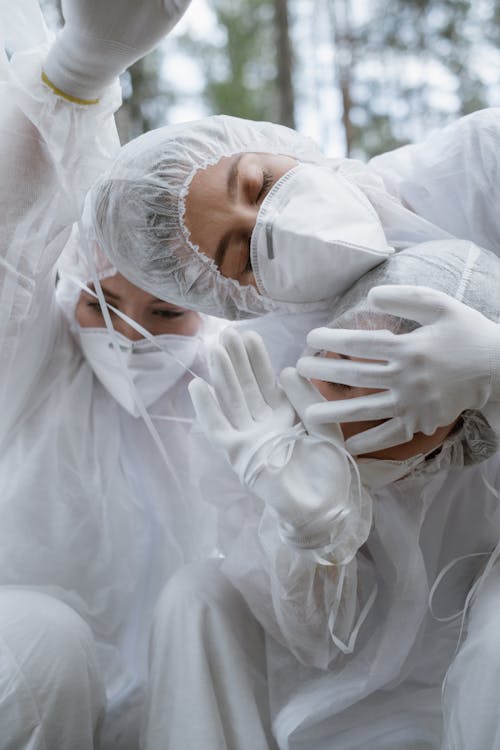 Scope and career opportinities:
Due to increasing awareness about environmental health and safety of workers at workplace, the demand for environmental and health officers is rising at a very high rate! Certainly, which is giving greater job opportunities to individuals with competitive wage payments. Moreover, in the coming future more wider range of opportunities in this field is expected.
Annual pay of an environmental health and safety officer:
The salary package of an environmental and safety officer may be any amount ranging from 49,410 to $130,770 annually! The major factors contributing in determine the pay of an officer are:
Entity or organization one is working for.
Amount of experience in the specified field.
Degree of education and certification.
Region or area of work.