A periodontist is a dentist who has done specialization in treating, preventing, and diagnosis of gum diseases and dental implants. A good amount of intense training is given to the students studying this field. Certainly, a periodontist must be up to date with the modern techniques to treat and diagnose the patients. A good periodontist possesses good interpersonal skills, excellent problem-solving skills, and good stamina to work continuously during surgeries.
Moreover, excellent leadership skills are necessary for a senior periodontist to guide the nurses and interns. Students who aspire to work in this field should choose "medical sciences" during high school, as it is going to be the base for further studies.
Qualification of a periodontist
The qualification required to become a periodontist is a high-level medical study with quite good practical training, including:
A periodontist must be a PhD holder otherwise they are not eligible for being a certified periodontist. The PhD degree completion requires an in-depth study of medical sciences.
A periodontist must be a doctor of medical practice or a dental surgeon, as this is the fundamental requirement to be a professional periodontist.
Having a license to practice periodontist is mandatory, otherwise one cannot treat or check patients.
Skills required
There are multiple skills at a good periodontist has, comprising
Knowledge about updated and modern techniques of treatment.
Good communication skills to explain the problem a patient is experiencing and guide them correctly.
Problem-solving skills to treat the patient with the best possible treatment.
Moreover, active listening is important to understand the symptoms and problems a patient has been experiencing.
Active learning, as this field of study requires a significant amount of theoretical and practical knowledge.
Instructing skills, to train other interns and guide the nurses.
Job duties and responsibilities
Knowledge and skill to do dental implants.
Secondly, the ability to perform cosmetic surgeries.
Giving preventive treatments to the patients.
Treating issues and problems related to gums.
Most importantly, diagnosing patients.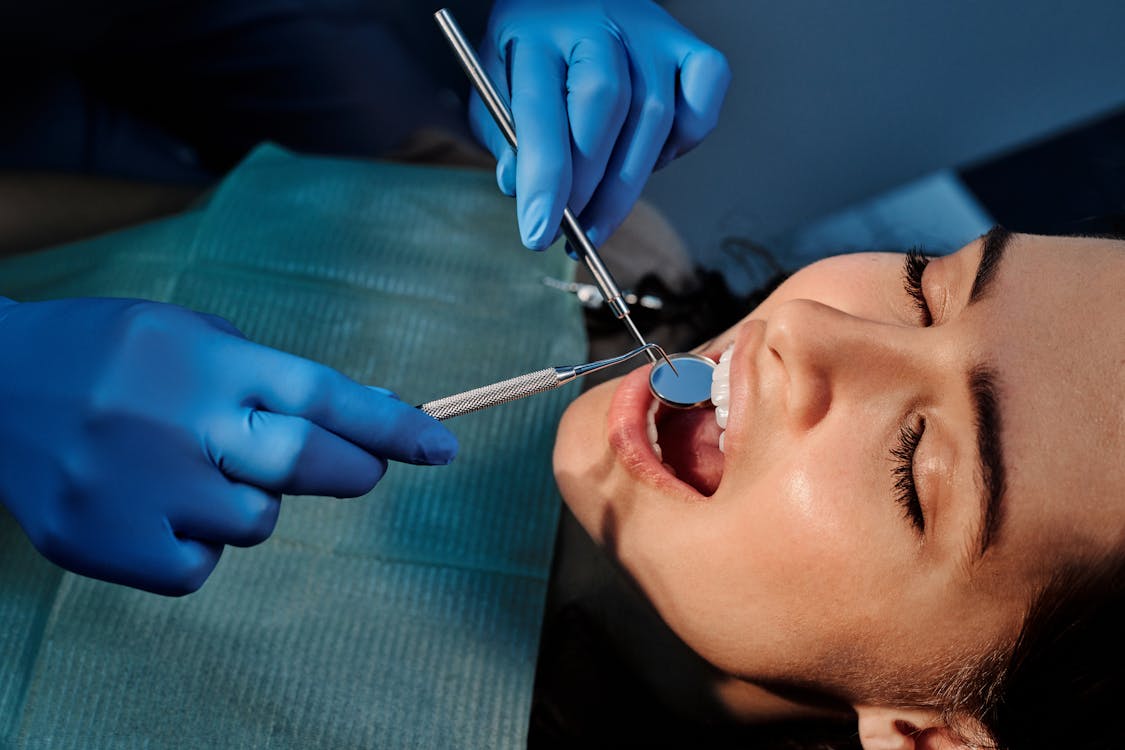 Employers
The workplace of a periodontist is like that of a dentist! The periodontist may work in either of these places:
Medical Institutions: Few periodontists become a professor in a medical institution or a university! The demand for medical teachers is always there, therefore this is a good way to make the best out of the degree.
Hospitals: Few of the big hospitals have a dental department, therefore hire periodontists to check up on the patients. In most cases, when a periodontist is hired, the doctor is paid a fixed amount of salary.
A dental clinic: Few of the periodontist work in a dental clinic, in collaboration with a dentist. Doing check ups and performing surgeries, when required.
Working on one's own clinic. Few of the periodontist like to work solo, and will therefore open their own clinic and work independently. In such cases, the periodontist don't get salaries, as they work for themselves. Therefore, they get the earning in wholesome amount.
Job opportunities for a periodontist
As people are becoming more and more aware of the importance and need of maintaining dental hygiene, the demand for periodontists is rising. What's more, due to the stress and workload pressure of the fast working world, many people have started to stress eat sugary food, leading to an increase in dental issues. Therefore, there are suitable job opportunities for people thinking of getting a career in this field. The field of medical sciences is promising because no matter what the market scenario, people need medical assistance and checkups from doctors.
Salary of a periodontist
The per annum average salary of a periodontist is $2,10,000. But the salary may be influenced by two major factors,
Firstly, location one is working in
Secondly, amount of experience a periodontist has.
Moreover, the incentive that a periodontist receives may vary, depending upon company to company. As mentioned previously, if a periodontist works in their own clinic, they don't get a salary. They can earn as low as no earning and no limit for the higher earnings. However, as previously mentioned, a periodontist who has his clinic is not paid any salary and gets the wholesome amount they earn by treating and checking patients. Therefore, his or her earnings may be lower than the average pay or higher than the amount mentioned.