The job of an aircraft captain is a high profiled job. Certainly, it requires theoretical as well as real-life knowledge about flying an aircraft. What's more, the career opportunities are quite wide in this field, as the demand for pilots is rising day by day. In the upcoming paragraphs, we will explain what is the actual job of an aircraft captain and other varied similar jobs.
Main field of study of an aircraft captain
Meteorology
Navigation
Technical aspects of aircraft (aerodynamics, working of system, regulation, etc).
Subjects of study during high school (preferred): Non-medical.
Expected salary of an aircraft captain
The salary of an aircraft pilot may vary according to two major factors, comprising:
The company one is working for
The years of experience
Certainly, the average pay of an aircraft pilot is $93,000 per annum on average.
Qualification required
Perfect medical record is mandatory to be able to secure this job.
ATPL examination.
In addition, a minimum of 1500 flying hours, on the specific aircraft model, that one is going to fly during the job.
Moreover, additional clearance of exams depends on the country you are planning to work in.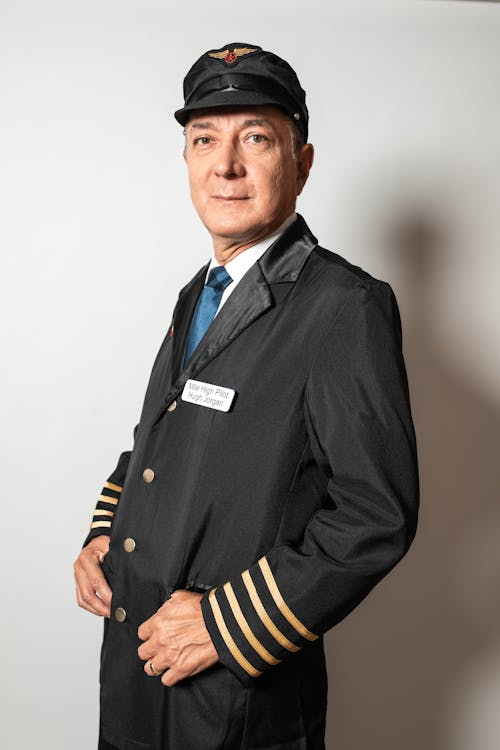 Who is a Pilot?
The Pilot is an individual who is responsible for the safe operation of the flight and the safety of the passengers. It's his/her duty to monitor the aircraft, the instruments used to fly the aircraft, maintain positive contact with the Air Traffic Controller and so on.
Most importantly, a pilot can perform specific activities with respect to the license they hold. The job of a pilot requires the clearance of multiple theoretical and health tests.
Now that we have discussed the job of a Pilot, let's see who is the Captain of the flight.
Who is a Captain?
The captain is the pilot whose decision is the last call. Every decision taken on the flight is under the Captain's approval. The captain takes the First Officer's point of view and suggestions under consideration before making a decision, as on a flight one monitors the aircraft while the other flies.
Certainly, it is the responsibility of the aircraft's pilot to follow all the rules and guidelines established by the authorities. They must also ensure the aircraft is safe enough to fly, but if any mishaps occur or a mutation occurs, it is the Captain's decision that will be of the utmost importance.
Is every Pilot a Captain?
Not every Pilot is a Captain as to become one a Pilot has to get an ATP License (Airline Transport Pilot License) in which they have to achieve a minimum number of flying hours (this varies with each country), clear a few exams concerning the knowledge expected from a Captain of a flight, and show the company's Test Pilot your skills.
A Pilot could be a holder of SPL (Student Pilot License), PPL (Private Pilot License), CPL (Commercial Pilot License), or ATPL — but a captain is a holder of ATP License.
How to become an aircraft captain?
You can't directly become a captain, it is a promotion you achieve after certain flying experience and knowledge. In most cases, every pilot doesn't automatically become a captain. It isn't a promotion you get with years, but one you have to achieve by getting an ATPL.
However, not just knowledge and education is important. In fact, one's health is also a crucial parameter to determine if one can become a captain or not. All the decisions made by a captain during emergencies are considered to be the end decision. No matter if the co-pilot agrees or not.
How to start your journey
To achieve something in life, you have to start from scratch. Becoming a captain means getting your SPL from a flying club nearby or any flying club suitable for you. Meanwhile, after SPL comes the PPL, which provides you with the privilege to fly the aircraft as a sole individual. A PPL can be done as a hobby, but to fly an aircraft for a company (be it a commercial airline, cargo, or charter) you need to get CPL. This will then provide you with the freedom to operate an aircraft as a professional. After that comes the chance to become a captain. Clearly, the opportunities are endless and there is plenty of scope for growth.
A detailed description of the pilot job can be found here.